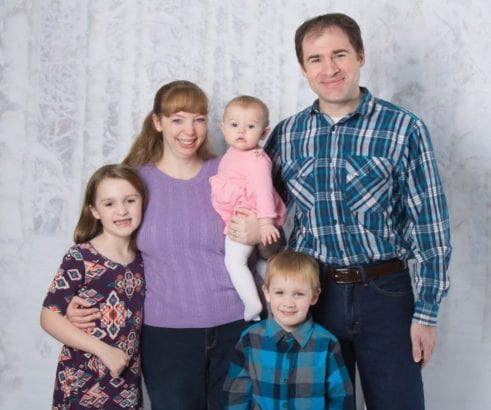 Since 1958, Solid Rock Bible Camp has provided the youth of Alaska with outdoor experiences to encourage a relationship with God through Jesus Christ.
Solid Rock Bible Camp seeks to meet campers in area of their spiritual needs, encouraging each camper to make a definite commitment to Christ and to grow into mature Christians.
The spiritual emphasis is felt through the whole day through bible teaching (chapel and cabin devotions) and in each activity there is an opportunity for campers to learn Christian principles and to practice living Christ-centered lives.
Spiritual objectives:
To lead each camper who does not know Christ to receive Him as Savior.
To help each camper grow in their relationship with God.
To guide each camper toward maturity in Christ.
To guide campers as individuals in the areas of their spiritual needs.
To help campers live Christ-centered lives.
To encourage each camper to seek God's will for their life and to challenge them in areas of Christian service.
Physical Objectives:
To help campers develop healthy physical habits.
To provide for active and healthy physical growth.
To provide a program geared to campers' individual abilities and interests.
Social Objectives:
To provide the camper with Christian fellowship and friendships.
To provide an opportunity for each camper to contribute to the group and appreciate others' contributions.
To provide experiences in unselfishly getting along with others of different backgrounds and temperaments.
To help campers learn to make their own decisions and to stimulate creativity and independence.
Solid Rock is a not-for-profit, inter-demoninational Christian youth camp owned and operated by Solid Rock Ministries, Inc.
IF YOU WOULD LIKE MORE INFORMATION, PLEASE CONTACT:
Phone: 907-690-2660
Address: 36251 Solid Rock Rd #10
Soldotna, Alaska 99669
Mail
ycfoffice1@gmail.com
Address
33579 Pittsburg Rd.
PO Box 1777 Saint Helens,
OR 97051
Find us on facebook & youTube