It all began a few years back when we visited this place called Brick Kiln.
We met these children who are living as slaves. At this place, they work 12 to 14 hours a day, 7 days a week, and make bricks out of mud for their owner.
We were so shocked to know that they were not allowed to go to school, and not even allowed to leave the premises. Most of these children are orphans. Their parents used to work at this place, as the owner of the Brick Kiln owned them. They were purchased as slaves, and after their parents passed away due to working in an unhygienic and polluted environment, it's now their turn to work because they are slaves to the owner. This slavery goes generation to generation.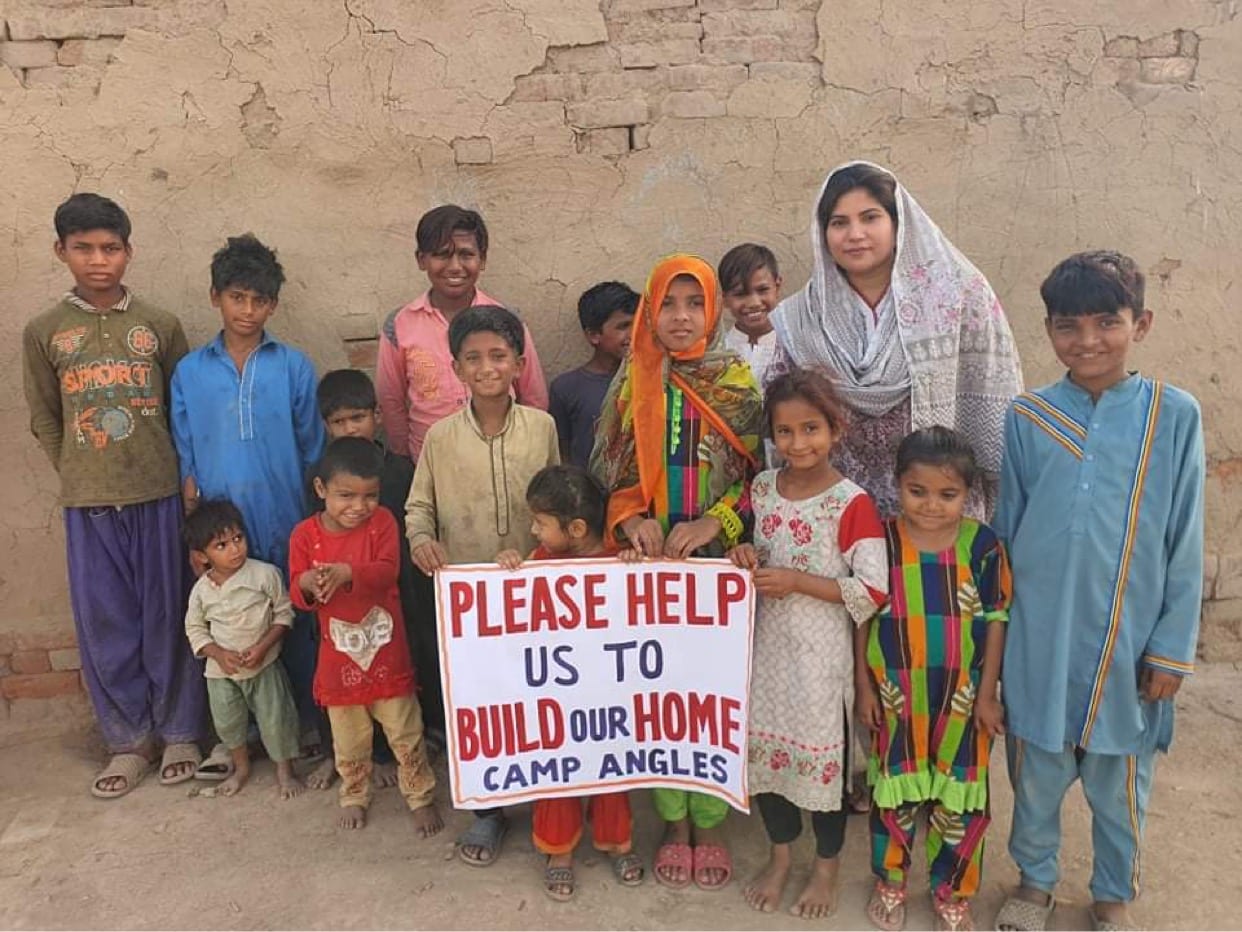 Knowing all of this situation broke our heart.
That day God spoke to us that He wanted us to serve these children and bring them to Jesus and rescue them from this hell so they will have a normal life and they can got to school and learn more about Jesus.
God showed me that these children will bring the Word of God to nations, and thousands of souls will be saved because of them. So we started visiting them regularly, and started teaching them about Jesus. We help them by feeding them food and getting other basic needs such as clothes, shoes, and medicines.
During these few years, all of you have lifted us in prayers and supported us, for which we are really thankful to everyone.
In 2018, God gave us a vision to build a home for these children, so we started praying for this purpose. We had a piece of inherited land that we decided to dedicate for these children and building an orphanage. So far we've been able to prepare land and the foundation for this orphanage building. Now we've come to know that next year in May, the government is going to reverse regulations for registration of Christian Orphanage homes and Christian Ministries, and they are going to make it so tough, that Christians in Pakistan won't be able to register any organization.
So, now we've decided to start the building construction to complete it as soon as possible so we can get ourselves registered before it becomes impossible.
Now we are stepping forward in faith, believing that God will provide everything mysteriously by His riches and glory. In 2018 we had estimated the cost of this building was $35,000, but now when we get fresh estimates, it almost gave us a heart attack. As prices are rising and material and labor are getting expensive. But, knowing that it's God's work, He will make it happen.
We request all of you please, please, please, this is the time we need your prayers and support more than ever. Please contact me if God touched your heart to sow a seed in this project.
God bless you all.
To Donate
Click the "Donate Now" button below and you will be redirected to our PayPal account. In the description field, please note "CAMP ANGELS" before submitting.

Get in Touch. Get Involved.